The son of Broncos legend Wendell Sailor, Tristan Sailor is in line to earn a top 30 contract with Brisbane after making the most of a train and trial deal at Red Hill.
The Daily Telegraph reported Sailor is in line to fill the spot vacated by Tesi Niu's departure to the Dolphins after impressing coach Kevin Walters in pre-season.
Sailor has not played in the NRL since 2020 after being stood down under the game's No Fault Stand Down policy, while he fought sexual assault charges he has since been acquitted of.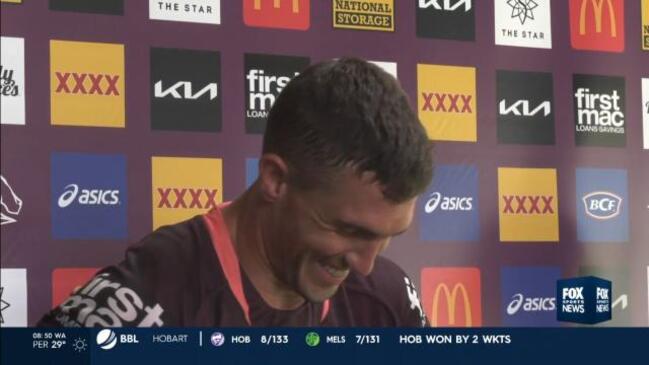 The 24-year-old played five NRL games for the Dragons in 2019 and 2020, but struggled for consistent game time in the top grade.
After beating the charges in March, Sailor moved to Queensland to revive his rugby league career with Souths Logan in the Hostplus Cup.
The Broncos offered Sailor a train and trial deal for the 2023 season and given his performances he is now in the running for either a top 30 or development contract.
The Broncos have been impressed by Sailor's obvious talent on the field and also his intelligence in the dressing room.
Sailor is expected to get time at fullback in the club's trial fixtures in February ahead of the 2023 season kick-off in March.
The Broncos are tipped to play Reece Walsh at fullback, with Sailor joining Selwyn Cobbo and Herbie Farnworth as potential back-ups after Niu's departure.
Broncos centre-winger Delouise Hoeter spent seven years out of the NRL before returning last season and said Sailor has an even better chance to emulate his comeback.
"He is younger than I am and has been out for less, there's no reason he can't do it and get back," Hoeter told The Daily Telegraph.
"I'm confident he has the ability to do that. We have some really good guys at fullback but he can also play in the halves as well. He is very versatile.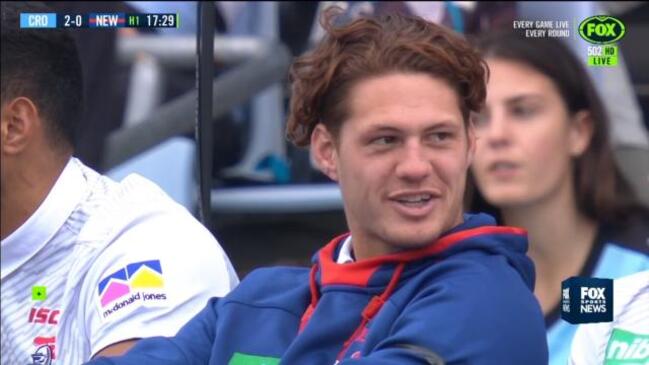 "He is a good talent and the thing about Tristan is you know what you're going to get out of him at every training session. He competes and isn't scared about backing himself.
"The way he trains…you can really see that he's been working in the background over the last couple of years."
Sailor Sr scored 110 tries in 189 games for the Broncos winning multiple premierships before switching codes to become a dual-international with the Wallabies.
Originally published as Tristan Sailor tipped for contract upgrade after impressing Broncos at fullback
Read related topics:
Brisbane