Iga Swiatek has thanked her team for guiding her to a US Open win, despite being "very stubborn".
"You know guys how tough it was basically and I'm pretty certain I gave you all a hard time," she said in her post-match interview.
"You're the ones who are smarter and know what to do even though I'm stubborn. If it wasn't for them I wouldn't be here so thank you."
Swiatek said winning the US Open is particularly special as it requires more focus than other slams purely because it's in New York.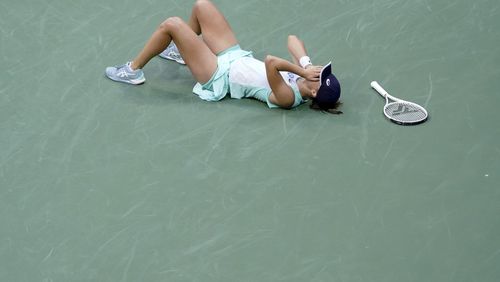 "Before this tournament it was a challenging time. Coming back after winning a grand slam it's always tricky even though Roland Garros was the second one.
"I really needed to stay composed and focus on the goals, and this tournament was really challenging because it's New York and it's so loud and so crazy," she said to cheers from the vocal crowd.
"There was so many temptations in this city, so many people I've met who inspire me and it's really mind-blowing for me and I'm so proud that I could handle it mentally."
Swiatek also paid tribute to Jabeur, who she said was an inspiration.
"Ons, what an amazing tournament and amazing season you've had.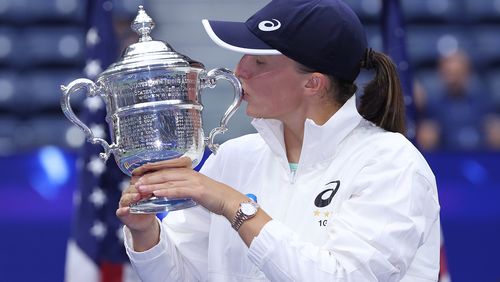 "This is already a nice rivalry and we're going to have many more matches and pretty sure you're going to win some, so don't worry."
Swiatek said her win was also important for her supporters back home in Poland.
"I can hear them already celebrating now. Thank you guys. Especially right now when we've got to stay united and really support ourselves and stay together. 
"I'm really happy I can kind of unite people with our sport and I'm proud that tennis is getting more and more popular at home. 
"I know that I'm repeating what Ons said – you're such an inspiration as well but we're trying to do our best to be good people and good examples."