There's only one time the vibe is really relevant in Formula 1, and it's the days between pre-season testing and the first race.
Despite having three days of numbers to crunch and analyse from thousands of laps, the different climatic conditions, track states, fuel loads, engine modes, run plans and experimental parts mean that making meaningful comparisons and conclusions is always a mug's game.
But the teams have access to far more powerful analytical tools than us mere mortals, which is where the vibe comes in.
Watch every practice, qualifying and race of the 2023 FIA Formula One World Championship™ live on Kayo. New to Kayo? Start your free trial now >
After three days the 10 teams have a reasonable understanding of roughly where they're each placed in the pack. Reading the mood in combination with the data is the best way to form conclusions from pre-season testing.
And there are some clear storylines that have emerged leading up to next week's first grand prix.
RED BULL RACING IS THE UNDISPUTED FAVOURITE
One thing is as close to a sure bet as you can get from the pre-season: Red Bull Racing is the team to beat.
The reigning constructors champion hasn't skipped a beat in Bahrain. The car has been as reliable as it has been fast, with Sergio Perez taking the fastest overall time on the final night of the pre-season.
Max Verstappen didn't even feel a need to sample the car on the final day, when the set-up will have been most honed, but he was a picture of confidence after jumping out of the cockpit for the final time at the end of day 2.
"Once we put it out on track it was working well," he said. "We had a good balance, so that also shows that throughout the winter all the preparation we were doing on the simulator was very accurate.
"The evolution of the car compared to last year seems to work very nicely, so everyone back at the factory did a very good job."
Perez, who looked a little uncomfortable on his first day in the car on Friday, offered glowing praise for the RB19 by the end of the test.
"I think the team has done a tremendous job," he enthused. "Back in Milton Keynes all the factory has been working really hard over the winter. We've certainly got a good base car."
He also said both he and Verstappen were offering similar feedback, which might suggest he'll be able to get more out of the machine this year relative to his teammate than he could for much of last season.
Yes, this is only testing, and the results from the team's possible rivals haven't been completely clear. But there's nothing Red Bull Racing has demonstrated over the last three days to inject any doubt into the proposition that it will be the bar of performance for the season.
"We're in a reasonable window with the car," Christian Horner told F1 TV on the final day, which could well prove to be the season's biggest understatement after the first race next weekend.
GRIM OUTLOOK FOR McLAREN — BUT WITH A FAINT GLIMMER OF HOPE
Testing ended on something of a sour note for McLaren.
Three days have confirmed that this package isn't what the team was aiming for when it started work on the 2023 car partway through last year. Its biggest problem is aerodynamic inefficiency — if the car carries the appropriate level of downforce for the corners, it's too slow on the straights, but if it runs with lower downforce to improve straight-line speed, the car is unstable in the corners. Oscar Piastri's big spin on Saturday morning underlined just how big a handful the MCL60 is to manage.
There have also been manufacturing defects, particularly around the front wheel, including the deflectors — concerningly reminiscent of last season's troubles. Resultantly the team ended the test with the fewest laps of any team by a considerable margin.
It's an alarming turn of events, with the progress of recent years appearing to have stalled.
Management has been open about the team's struggles, admitting the car on track in Bahrain hasn't hit its development targets. Some rumours say this is expectation management ahead of what could be a brutally bad set of opening races, with Q1 exits mooted.
But there is a faint glimmer of hope. Team principal Andrea Stella has also admitted that the team swerved development direction some time in the off-season and is in the process of finalising a major update that he says will cure the current car's problems — but it's not due until the Azerbaijan Grand Prix at the earliest, at the very end of April.
Aston Martin did similarly last season, bringing a philosophy-changing update to the car in May that allowed for much greater development, and this year the team looks like it's taken a major step.
But Aston Martin only just grabbed seventh last year and scored less than a third of Alpine's points.
No-one knows for certain how far backwards McLaren will start next weekend in Bahrain. The team still says it's targeting fourth by the end of the season, but that goal is much further away at the end of the test than it was at the start.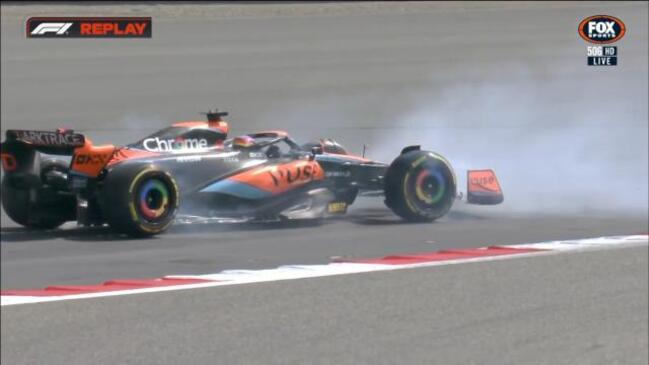 FERRARI CLOSE BUT HAS WORK TO DO
The only possible asterisk on Red Bull Racing's position as absolute favourite is that Ferrari didn't go for a performance run on the final night of the test, obscuring its ultimate pace.
Charles Leclerc was fourth quickest overall and more than 0.7 seconds behind Perez but set his best time in the heat of the middle of the day, making comparisons impossible.
Both Leclerc and Perez used the C4 tyres for their fastest times; Mercedes and Alfa Romeo, splitting the them in second and third, used the fastest C5.
What we can say is that Ferrari completed its testing program, completing the third most laps of any team and spending most of the time playing with set-up and simulating race distances. Similar to this time last season, the Italian team looks among the most prepared for the first race.
But there's a sense that the car might not have such a wide operating window as it did last year.
"When we are able to put everything together, the pace is there. And when we are not, the pace is not there," new team principal Frédéric Vasseur told F1 TV.
Leclerc seemed to back up that idea.
"I feel we've got some work to do," he said, per Reuters. "I've been trying a lot of different driving styles. I seem to have found my way a little bit this morning, finally.
"We are still working quite a bit on trying to find the sweet spot of the car in terms of set-up, so I hope there's some margin on that still, that we haven't found the sweet spot yet."
The Monegasque also suggested that off-season development has aimed toward improving straight-line speed, which was Red Bull Racing and Honda's domain, but that it's come at the expense of cornering performance.
"I think our car changed with a bit of characteristics this year," he said. "I expect us to be a bit quicker in the straights, maybe struggling a little bit more in the corners."
Testing has strongly suggested Ferrari will be the second-best team at the start of the season. What isn't clear from the results is whether the car has the potential to go one place better and challenge Red Bull Racing.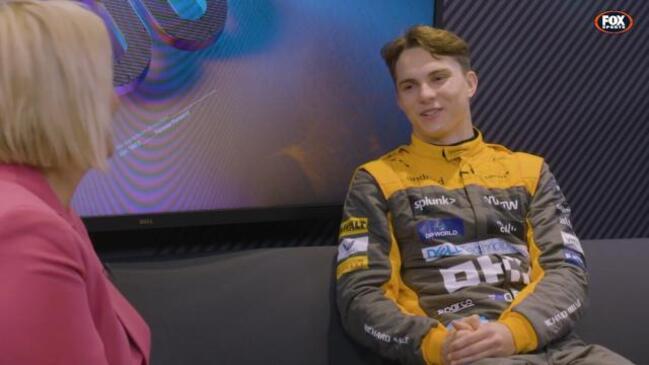 MERCEDES IS ROUGHLY WHERE IT EXPECTED
Mercedes managed to overcome its Friday set-up problems on the final day to set the second-quickest lap just 0.3 seconds behind Red Bull Racing, albeit it was with a softer tyre.
The summary for Mercedes is that it ends the test roughly where it expected to be. The car no longer bounces as it did last year — in fact it barely bounces at all — and appears to have a more pliable on-track attitude and broader operating window. There's a feeling that the team understands the performance of the car, which suggests correlation between factory and track has been restored.
But it doesn't end the test where it hoped it would — that is, it doesn't really look any closer to the top two.
It's still lacking a little straight-line speed, which is likely down to a draggy aero kit, and faces the fundamental problem that it's lost time in the last 12 months or so while Red Bull Racing and Ferrari have been able to forge forward under these new rules.
"We do seem to have made progress," trackside engineering director Andrew Shovlin said. "Both drivers felt the car was in a much better place across the range of conditions today and the balance is closer to what they require on single lap and long run.
"It's clear that we still have work to do on car pace, but today has given us a much more coherent picture of where we need to focus our efforts.
"We'll be using the time ahead of next weekend to go through the data we've collected and aim to extract a bit more lap time."
It's hard not to see this pre-season as a success for Mercedes, certainly by the standards of last year. The team is confident it has a handle on the car and can develop it forward.
But the real test will come this weekend, when we'll finally get a definitive answer on how much work it still has to do this season to be restored as a frontrunner.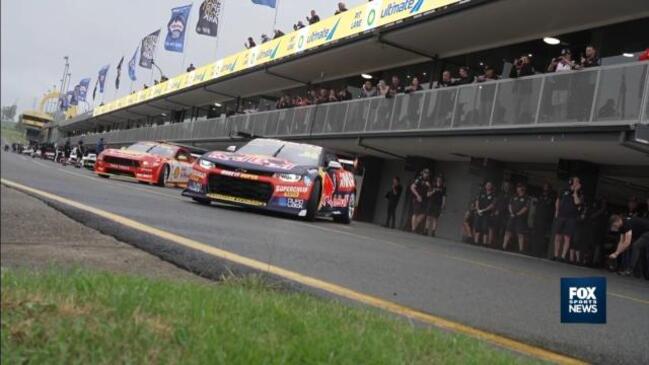 IS ASTON MARTIN A TOP-THREE CHALLENGER?
A potential complication for Mercedes is Aston Martin's extremely interesting performance during the three-day test.
There were reported rumours ahead of arrival in Bahrain that the team's wind tunnel numbers looked very good during the off-season, and the car's speed at the hands of Fernando Alonso did nothing to dampen that speculation
Having finished a lacklustre but upwardly mobile seventh at the end of last year, Aston Martin has emerged as a consensus pick for top of the midfield, with some even suggesting the green car could be neck and neck with Mercedes for third in the pecking order.
The AMR22 looked more stable and predictable and had what looked like better ride quality compared to fellow likely midfield topper Alpine, and it has McLaren clearly covered — see below. Neither Alfa Romeo nor Haas looks likely to have taken a big enough step to keep up.
The few question marks over the team's test are easily answered. The low mileage was partly down to Lance Stroll's absence as well as some minor reliability niggles throughout.
And the team's modest hot lap — seventh overall — isn't nearly as bad as it sounds. It was set very early in the evening, before the track was at its best. On more representative harder tyres for this track the car looked more competitive, and its long-run performance was reportedly very impressive.
And Fernando Alonso says there's more to come from the all new car, which is 95 per cent changed from last year's model.
"It was very important and a very nice week for us," Alonso said, per Racer. "The car felt good all three days.
"We've been experimenting a little bit with very different routes on setups, and we always found positives on these new routes, so there is a clear indication that we need to change philosophy in many things on this car compared to last year's car.
"We feel like there is a lot more to come from the car that we didn't have time yet in testing — only three days — but step-by-step the team is working flat out."
How much more to come is what's most interesting here. If it's close enough to vie for an unlikely third in the championship, it would present a major and fascinating upset — and set the team up for even greater things in the next few seasons.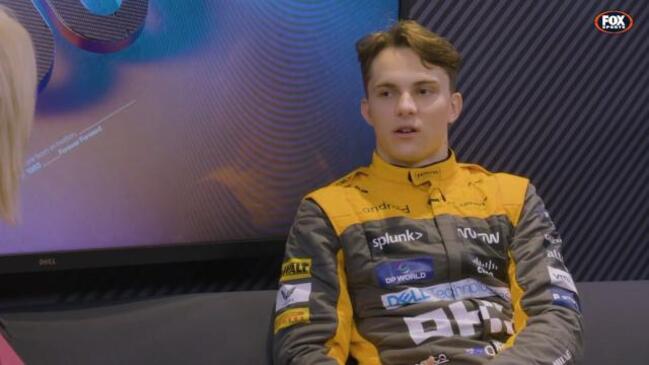 THE MIDFIELD IS A MORASS
The further back you get in the pack, the harder it is to pick out form lines, but there's general agreement that the midfield has tightened this year. There's unlikely to be a clear backmarker in the style of Williams last year or Haas 12 months earlier.
Adding further intrigue is the prospect of several teams preparing for major updates in early rounds.
Alpine is the most interesting among them. The team is aiming to finish a "robust" fourth this season, and though the car showed promise, it looked peaky and inconsistent to drive.
But while it was slowest of all in terms of lap time, it never appeared to take the fuel out of the car for a true performance run, and its fastest time was set on the C3 compound, the middle of the range. Its race pace looked good.
And the French team says it will bring a significant revision to the car for the Bahrain Grand Prix that should iron out the worst of its ride problems and help unlock pace through set-up. For now we have to wait and see.
Alfa Romeo was an impressive third on the final time sheet — almost certainly exaggerated but with a car that looks consistent and dependable. The test was much more reliable than it was last year, though a technical problem related to the power unit cost it time on the final day — perhaps concerning given installation issues plagued last year's car.
Haas had what it felt was one of its best pre-seasons in years, but the real test for this plucky American-owned team will be its rate of development through the season, which has forever cost it points.
AlphaTauri, concerningly, looks like it hasn't made progress from ninth last year and seems likely to be in a battle with Williams near the lower reaches of the grid. Perhaps rumours of a team relocation or sale portend another lacklustre season for the Red Bull-backed team.
That could be good news for Williams under new boss James Vowles, however. The historic marque was another not to show its hand, with its best time coming via rookie Logan Sargeant on the afternoon of day 2 — far from optimal conditions — and is optimistic it'll be racing other teams all season.
But it's ultimately all academic for another week until the lights go out for the season-opening Bahrain Grand Prix.
TESTING RESULTS, ALL DAYS
Times by team — C5 is the softest tyre
Red Bull Racing: 1:30.305 — Sergio Perez (C4 tyre, 6:39pm)
Mercedes: 1:30.664 — Lewis Hamilton (C5 tyre, 6:22pm)
Alfa Romeo: 1:30.827 — Valtteri Bottas (C5 tyre, 6:50pm)
Ferrari: 1:31.024 — Charles Leclerc (C4 tyre, 11:36am)
AlphaTauri: 1:31.261 — Yuki Tsunoda (C4 tyre, 6:30pm)
Haas: 1:31.381 — Kevin Magnussen (C4 tyre, 6:33pm)
Aston Martin: 1:31.450 — Fernando Alonso (C4 tyre, 5:25pm)
McLaren: 1:32.160 — Lando Norris (C3 tyre, 6:46pm)
Williams: 1:32.549 — Logan Sargeant (C5 tyre, 1:55pm*)
Alpine: 1:32.762 — Pierre Gasly (C3 tyre, 11:10am)
*all times set on day 3 except for Williams, for which Logan Sargeant was quickest on day 2.
Laps by team — lap length 5.412 kilometres
AlphaTauri: 456 laps (2467.87 kilometres)
Williams: 439 laps (2375.87 kilometres)
Ferrari: 417 laps (2256.80 kilometres)
Haas: 415 laps (2245.98 kilometres)
Red Bull Racing: 413 laps (2235.16 kilometres)
Alfa Romeo: 402 laps (2175.62 kilometres)
Mercedes: 398 laps (2153.98 kilometres)
Aston Martin: 387 laps (2094.44 kilometres)
Alpine: 353 laps (1910.44 kilometres)
McLaren: 312 laps (1688.54 kilometres)
Originally published as McLaren outlook downgraded again ahead of season opener
Read related topics:
Daniel Ricciardo