It's clear in Wally Masur's mind what's more significant out of the world No.1 ranking and winning a singles grand slam.
Those are the two enormous achievements up for grabs as Spaniard Carlos Alcaraz and Norwegian Casper Ruud prepare to contest the US Open men's singles final.
On the cusp of what Masur branded "a match for the ages", the Australian great identified winning singles major titles as the pinnacle.
"When you think of Pat Rafter, what do you think of?" Masur asked Chris Stubbs on Stan Sport's Grand Slam Daily.
"I think of back-to-back US Open (titles)," Stubbs replied.
"You realise he was world No.1?"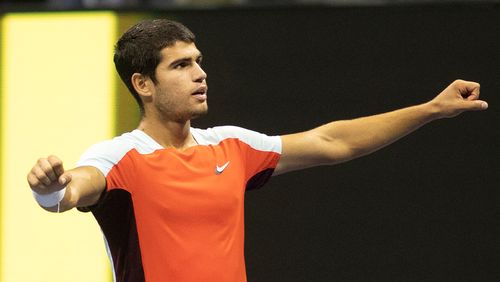 Stubbs nodded and Masur explained his thinking.
"I think the players — it's all about the slams," Masur said.
"I think for young kinds growing up you probably dream of being world No.1 and you dream of winning slams, but I would say slams. The title takes precedence."
Alcaraz and Ruud are set to feature in their first singles grand slam final at the age of 19 and 23 respectively.
Alcaraz is ranked fourth in the world and Ruud seventh.